Guess I'll be nice and add some pictures of my brother and sister.
We were pretty close once, but they've been sold and I'll probably never see them again.
| | |
| --- | --- |
| Isn't she cute. | He's not so bad himself. |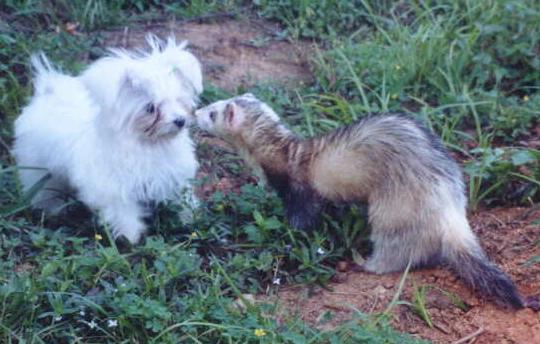 Here's my half sister, Nuit, at six months with her new family member, Atlas. (Mom says he's a ferret....wonder if he's anything like my cats?) Mom says Nuit was sold to Beth Elders, in Athens, Georgia. She was such a tiny thing - only 1 1/2 pounds at 6 months. I told Mom to thank her for sending us the picture and keeping me updated on Nuit.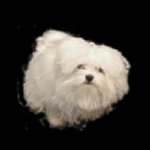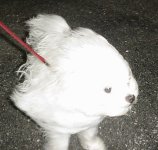 Aren't people nice. The lady that bought my brother sent a picture of him. You might recognize him as the pup in the puzzle. She's thinking of showing him. He might be on his way to fame and fortune.... wouldn't that be great. It was windy when she took the 2nd picture. We have tornados in Alabama... wonder if it's like this?

Wanna see more pictures? Go to:
Snapshots 2 - Yours Truly and some with Crook
Home | My human family | My animal family | About me (with pix) | My Adventures
Articles | Let's Play | Awards | Links