All About Me
This has got to be the best page of all - it's all about me.
Let me tell you a little about myself. I was born on April 10, 2001 at Angel-Lite Kennels. The lady that owns the kennel is a good friend of Mom's. They talk to each other almost daily and Mom, since she had a new digital camera and wanted to try it out, took pictures of me and some of the other dogs here. Let me show you a great picture of my dad, Chance of Windsong..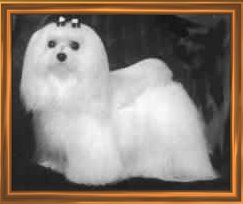 Isn't he a handsome fellow. I wanna be like him when I grow up, but Terrie thinks my nose is too long. Anyway Mom wasn't worried about my nose and grew attached to me and so she ended up with me.
Here are some of my baby pictures.
Watch me Grow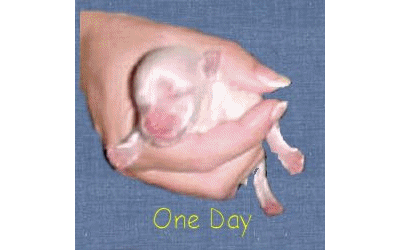 Watch out world ... I'm coming.
Here are some pictures of me at about 10-12 weeks. Mom and Terrie had fun taking these. They spent one long afternoon doing it..

There'll be more pictures later... give Mom a chance. She'd only had me 2 days when she did this site. Now that I'm home with her I know she'll take more pictures and can't resist sharing them.
Update: She finally did it.... she took some pictures.

Snapshots 1 - My Brother & Sister
Snapshots 2 - Yours Truly and some with Crook
Home | My human family | My animal family | My Adventures
Articles | Let's Play | Awards | Links